Invilla Architecture
brand design: logo design | brand identity
Directors Michael and Joe created a brand new architecture firm called Invilla, that combines the disciplines of architecture, interior design and drafting. More than just architecture and design, Invilla has first-hand experience working with engineers and builders with a thorough understanding of the build cost, engineering and labour that goes into each project. This unique combination of services allows Invilla to create unique designs while keeping the project on budget.
'Our vision is to help everyone live in their perfect home, whether that be a renovation, knock down rebuild, or a brand new site. Our mission is to make architecture affordable to everyone.'
The branding project began with developing a logo to suit the chosen business name.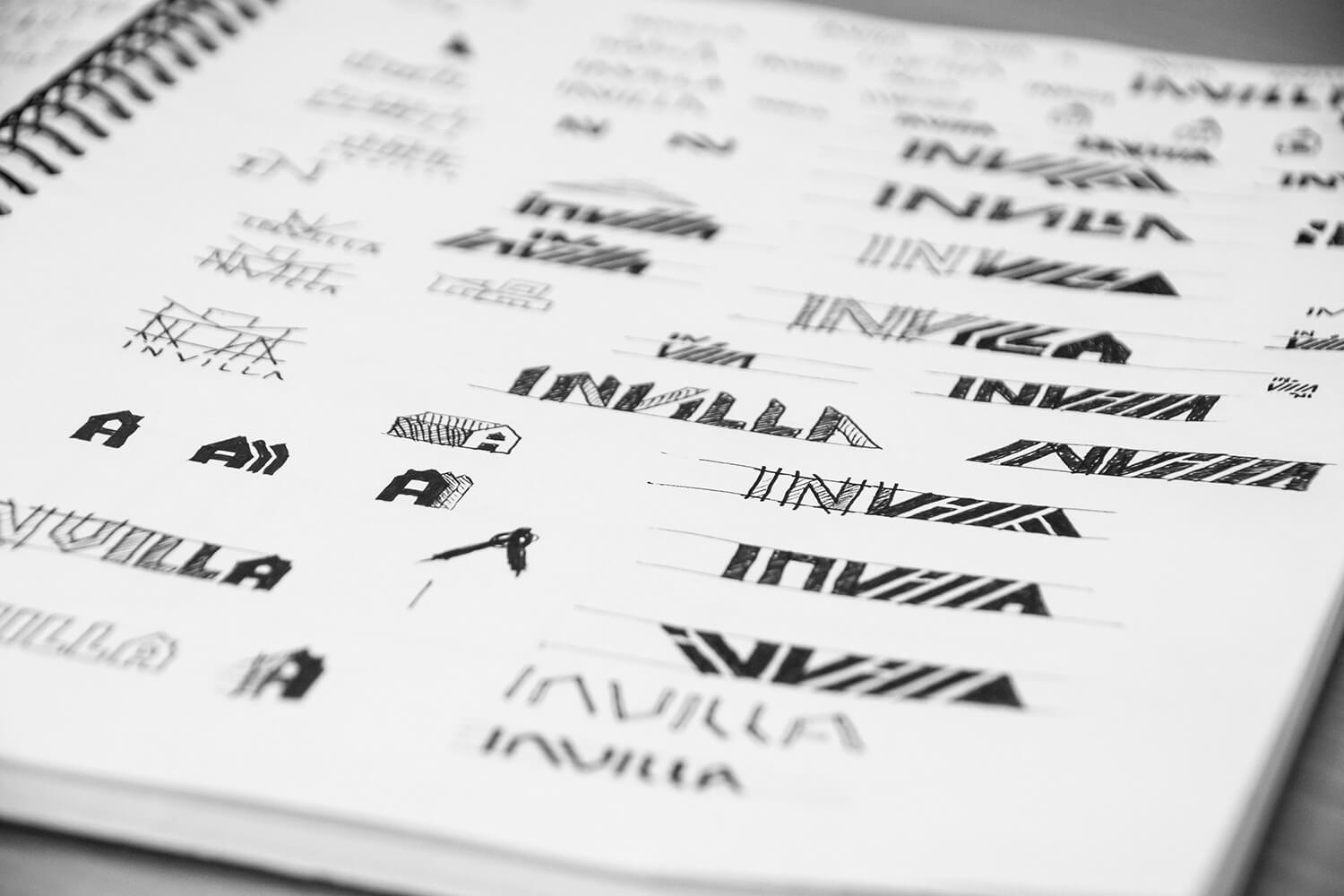 The design process involved an exploration of both literal and stylistic designs, from lettering that formed roofs and gables to custom lettering that simply created connotations of design and style. The final design reflected the later with modern custom designed letters that help convey Invilla's stylish architectural designs and their attention to detail throughout all aspects of the business. Each letter features a single rounded corner while the 'N' and 'V' mirror each other and interlock, representing the construction side of the business.
The branding was then created using a predominantly black and white colour scheme that would allow the project photos and renderings to stand out in glorious colour. It was also designed to complement and not clash with the various different designs and colour palettes of various projects that the business would showcase to its existing and potential clients. The 'NV' was pulled from the logo to create a pattern that could be used in conjunction with the flat black or white backgrounds and represent the design and building process—putting lots of smaller parts together to create something bigger. Along with the 'NV' pattern, a corporate font was selected and some branding guidelines were created.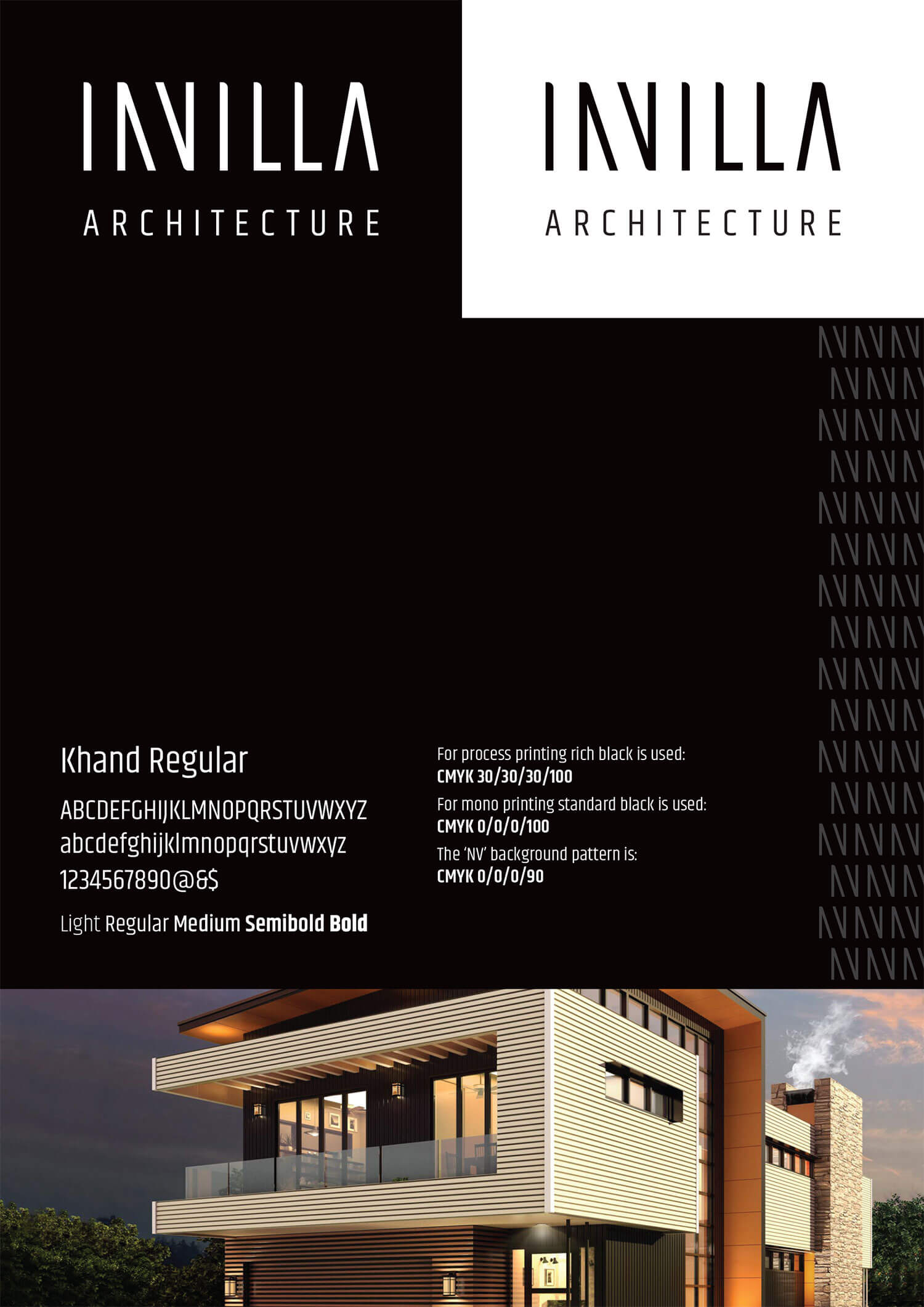 Business cards and a presentation folder were designed and printed using a spot UV over the lettering and 'NV' pattern to create a premium look and feel. A letterhead design was also created, along with a company overview brochure that was printed as a four page A4. The brand design easily translates to other applications including press ads in magazines.
We designed a pull-up banner and tradeshow expandable backdrop for use at trade shows and events. The photos of the display below are from the Brisbane Home Show which was on 8–10 September 2017, and featured furniture and stylings from Cape Code Residential.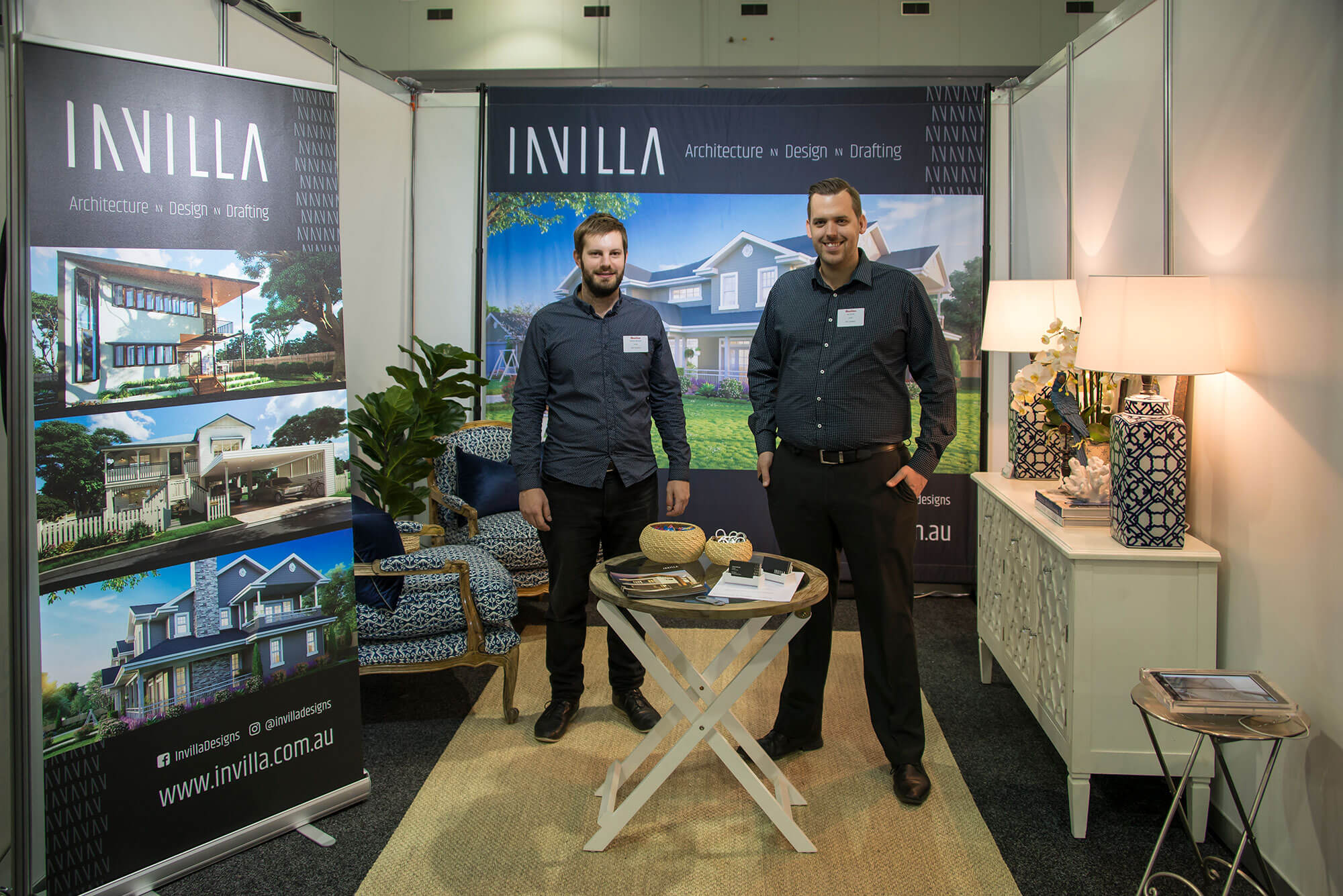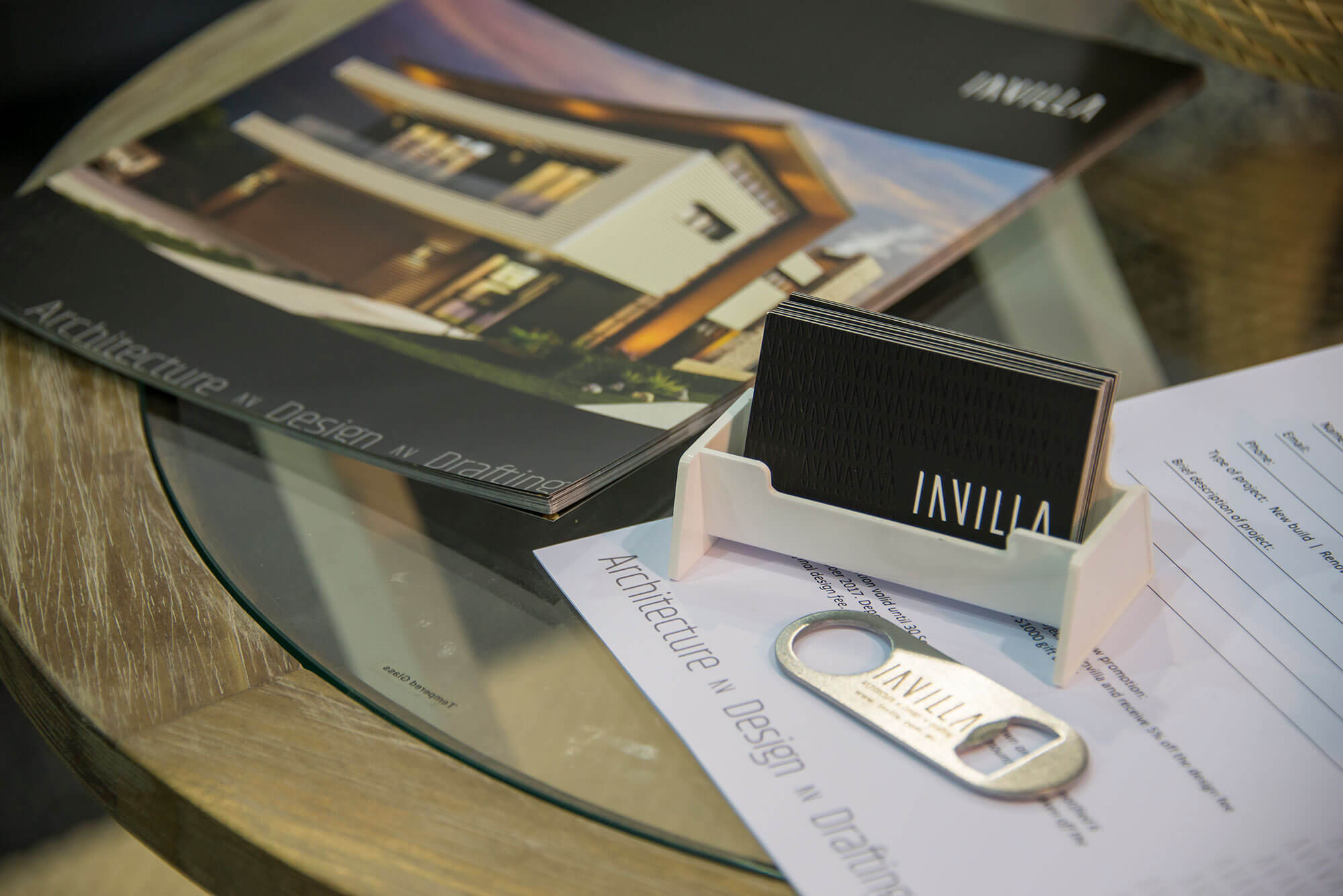 The logo and 'NV' device also enhance the client experience when visiting the architecture studio. A large metal logo sits proudly in the centre of the meeting room wall, while the 'NV' pattern creates some privacy by being kiss-cut from frosted self-adhesive window vinyl. The overall effect is slick and professional.