Migration Mind
brand design: logo design | basic brand identity
Migration Mind is a brand new business created by experienced migration lawyer Valeria Lovric. They look after various aspects of migration including Australian Citizenship, employer sponsorships, partner visas, skilled visas, student visas, the Regional Sponsored Migration Scheme, and more.
'As Australian migration specialists, we're experienced in handling all migration matters, however complex they may be. Every matter has its own set of factors to consider, and we take the time to understand what you need before committing to finding the most favourable outcome specifically tailored to your unique circumstances.'
As a new business we undertook a simplified approach to the branding, as a complex strategy and roll-out isn't normally required in the early stages of a startup. The main component was to develop a logo which would set the tone for the rest of the branding elements. This began with some experimentation around the double 'M' in the name to see what combinations would look both classy and professional.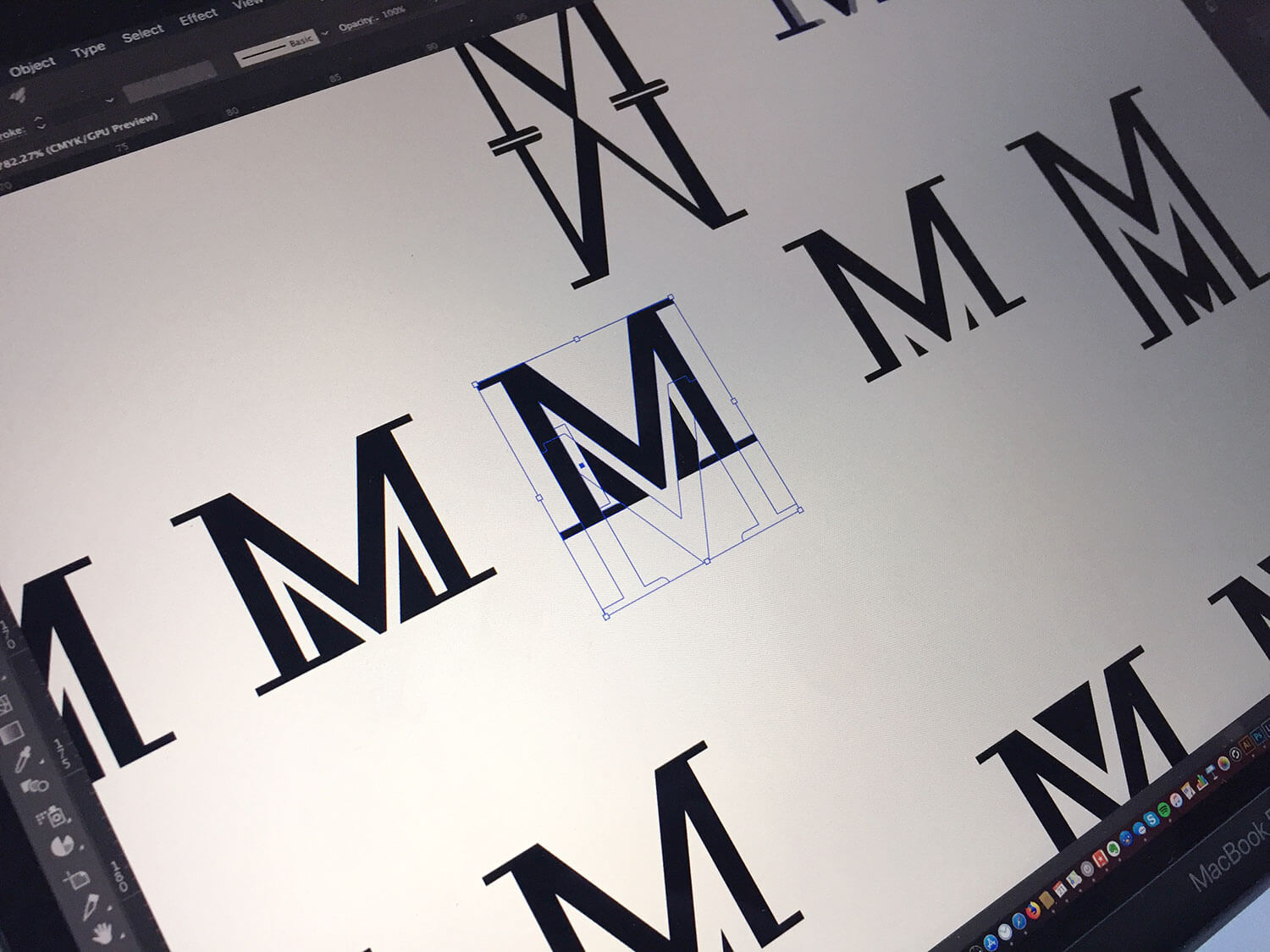 The final design consisted of a customised version of the 'M' in the logotype, which had additional elements added to create the second 'M' using negative space. The design creates a sense of strength, integrity and sophistication. A sense of direction is also created within the 'M' device, giving subtle reference to landing or arriving in Australia with purpose and conviction.
A basic branding style was then created to build a letterhead, business card and email signature for the business—focusing predominately on the white theme with just a single contrasting black panel on the business card.
The client then worked with a web developer to translate the black and white theme with logo into a new Migration Mind website. The double 'M' graphic device also works as the Favicon that sits within the address bar and page tabs on most modern web browsers.