Welding Wizard
brand design: logo design | basic brand identity
Welding Wizard is a new local Brisbane business that does mobile welding, MIG, TIG and arc welding, plus other fabrication and repairs. Armed with the business idea and a name, Evocative then started looking at some branding elements—including a logo design—to help get Welding Wizard off the ground and into the marketplace.
Keen to play on the 'wizard' part of the name, many sketches were done: from geometric and robotic looking wizards, to more free-form supernatural type images.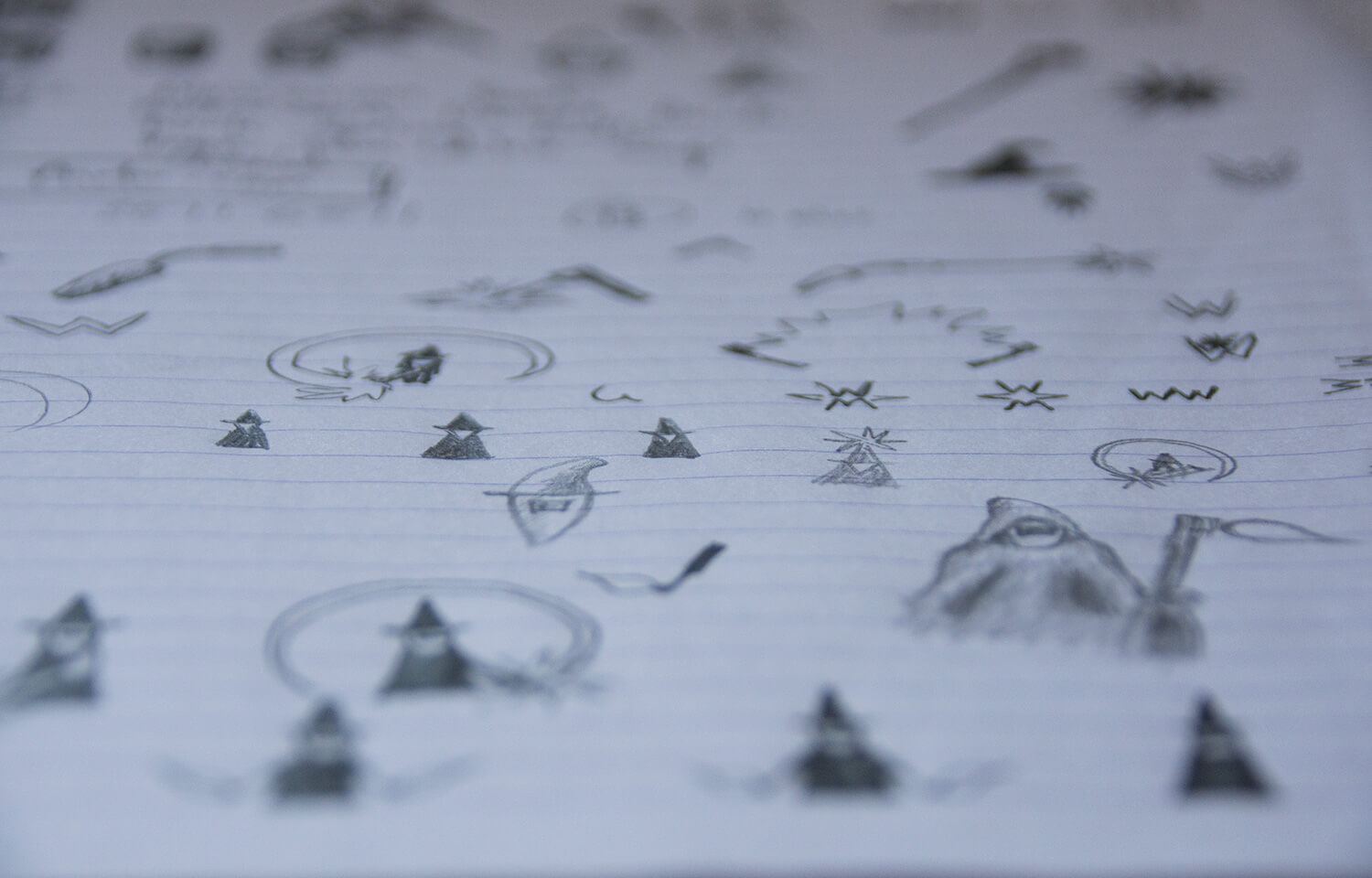 Refining and simplifying some of the more complex sketches, resulted in a sturdy looking figure that still retained the wizard cloak and hat, but also featured a welding mask for a face. In addition to this, much of the more modern imagery of wizardry have ditched the cliché wand-in-hand for more powerful sorcery that often radiates from the hands. By playing on this, two welding jets were added to create connotations of skill and power.
A custom branding background was then created using hand drawn light beams, images of sparks and smoke, plus various other effects. This background image was then translated into business cards and fridge magnets, and also a cover image for the business' Facebook page which you can find here: @weldingwizardqld