Whelen Engineering Australia
brand design: messaging | basic brand identity | photography
While Whelen Engineering Australia is a relatively new player in the local emergency services market, it's far from inexperienced. As a wholly owned subsidiary of the Whelen Engineering Company Inc. USA they not only have the pedigree of a global company that was founded back in 1952, but each of the Australian team have an average of 25 years' experience working with emergency services, vehicle manufacturers and installers across the country. This is the story that we needed to tell in the capability brochure.
Starting with messaging and copywriting we worked with the client to create a range of statements and paragraphs that would be utilised throughout the brochure. Taking the existing line 'When lives are on the line', we expanded on the theme of keeping people safe rather than 'we make bright flashing lights'.
'We believe that every person has a right to work, play and return home safely, every single day. Our commitment to safety flows through everything we do with comprehensive research and development, meticulous product design and production, and rigorous testing to ensure absolute reliability.'
We then created a range of images to complement the text. This process included an on-site photoshoot of an ambulance fitted with Whelen products, and production of some composite images using new and existing images from Whelen's image library.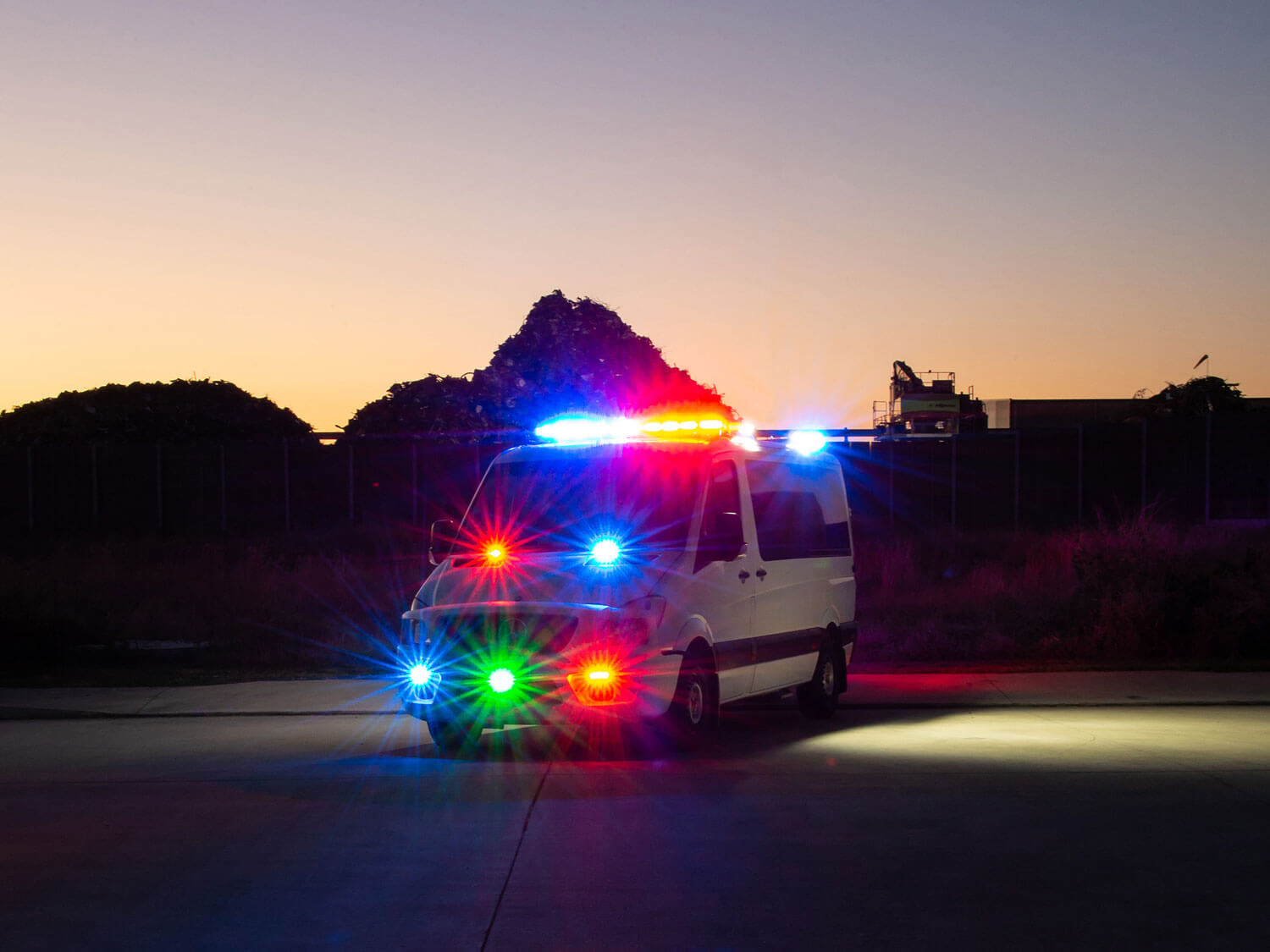 We then took elements from Whelen's brand to create a related yet unique-to-Australia design style, which was then integrated throughout the brochure. Playing on the 'W' motif which features subtly in the background, each image in the brochure is set to the same angle creating a dynamic look while linking it to the brand design.
The brochure has very deliberate priority of information throughout. It starts with the brand's purpose, process and products summary, followed by some information about the local and global operations to ensure credibility. This was followed by a summary of the four main customer industries and then an overview of the various products and product categories. Finally some amazing facts about the in-house manufacturing capabilities and the environmental initiatives that Whelen has integrated into its factories.
'Whelen is committed to reducing environmental impacts of its manufacturing to ensure a healthier future for our children.'
To learn more about the Whelen Engineering Company you can visit their global website: www.whelen.com