Life Zest Health
brand design: naming | logo design | brand identity
Cherry and Alec had two existing businesses based within the same clinic at Cleveland. Over the years they had established a considerable amount of cross-over between the two businesses in terms of messaging and clientele. They therefore were looking to create one unifying name and brand identity to encompass the existing businesses, plus open the possibility of adding more practitioners and services to the clinic in the future.
The focus of the new combined clinic centred around enabling their clients to have a brighter future. This is achieved by addressing health issues related to nutrition and mental wellness—in particular controlling weight and dealing with anxiety—putting in place programs and products that enable their clients to find a new pathway towards a happier, healthier life.
The brand identity design process began with a comprehensive discovery session, followed by strategic word mapping to develop a new name for the business.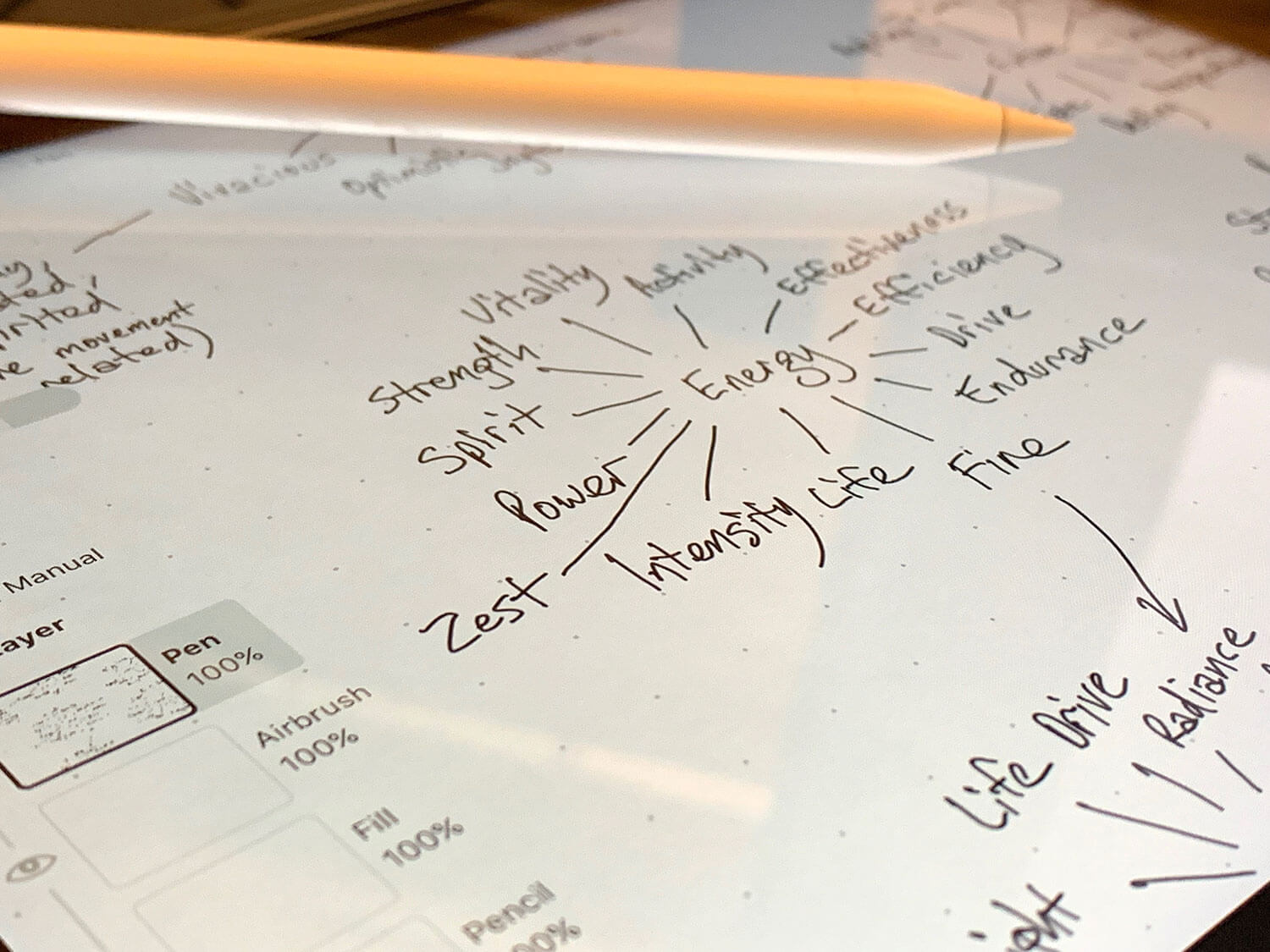 A massive list of possible names was narrowed down to a few, with Life Zest Health being the chosen name. The name has many meanings and connotations; including giving people the tools and guidance to improve their health which in turn gives them new zest for life.
Once the name was chosen, the ideation process began to create a logo and visual style. The information from the discovery session and the word mapping details were both used to begin generating ideas and sketches.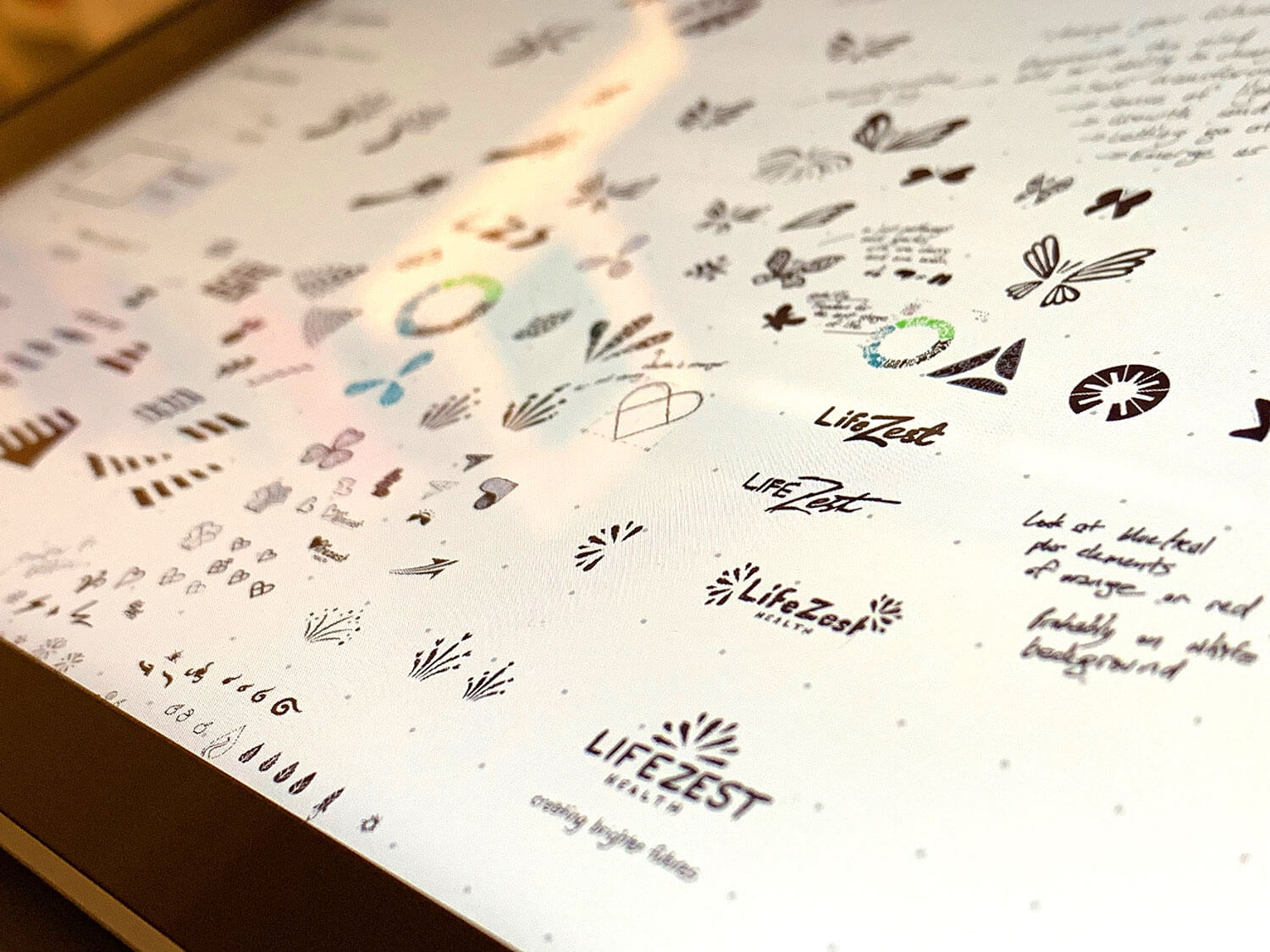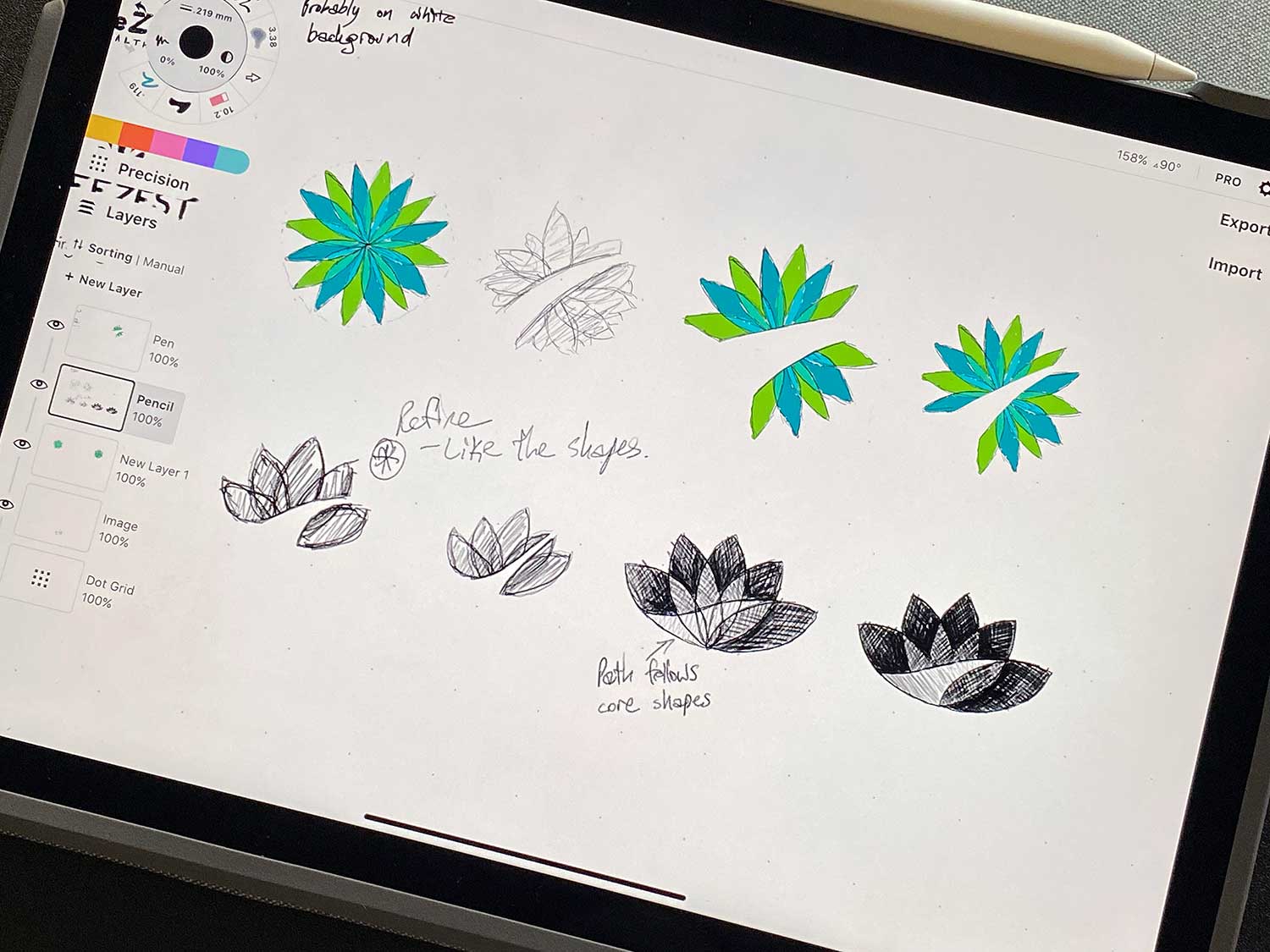 During the design process, we also created an overarching statement that summed up what Life Zest is all about. This then contributed to informing the logo design.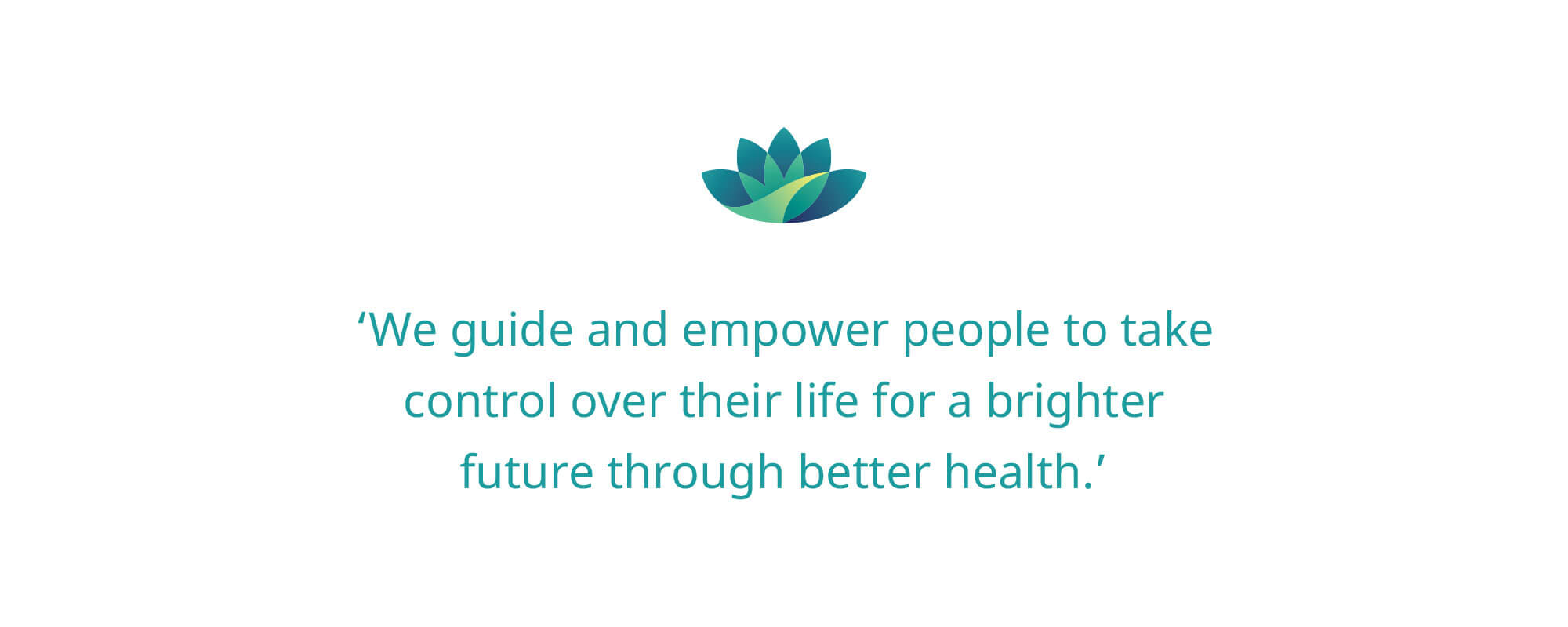 The logo design uses shapes, semiotics and colours that work together to tell the story of Life Zest. The main lotus shape celebrates new beginnings, growth and energy while retaining a sense of calm and reassurance. A pathway features within the main flower motif, representing the guidance, direction, empowerment and journey that Life Zest clients experience. There is no endpoint to the pathway to show that the journey to a brighter future is on-going. The colours also convey a range of meanings.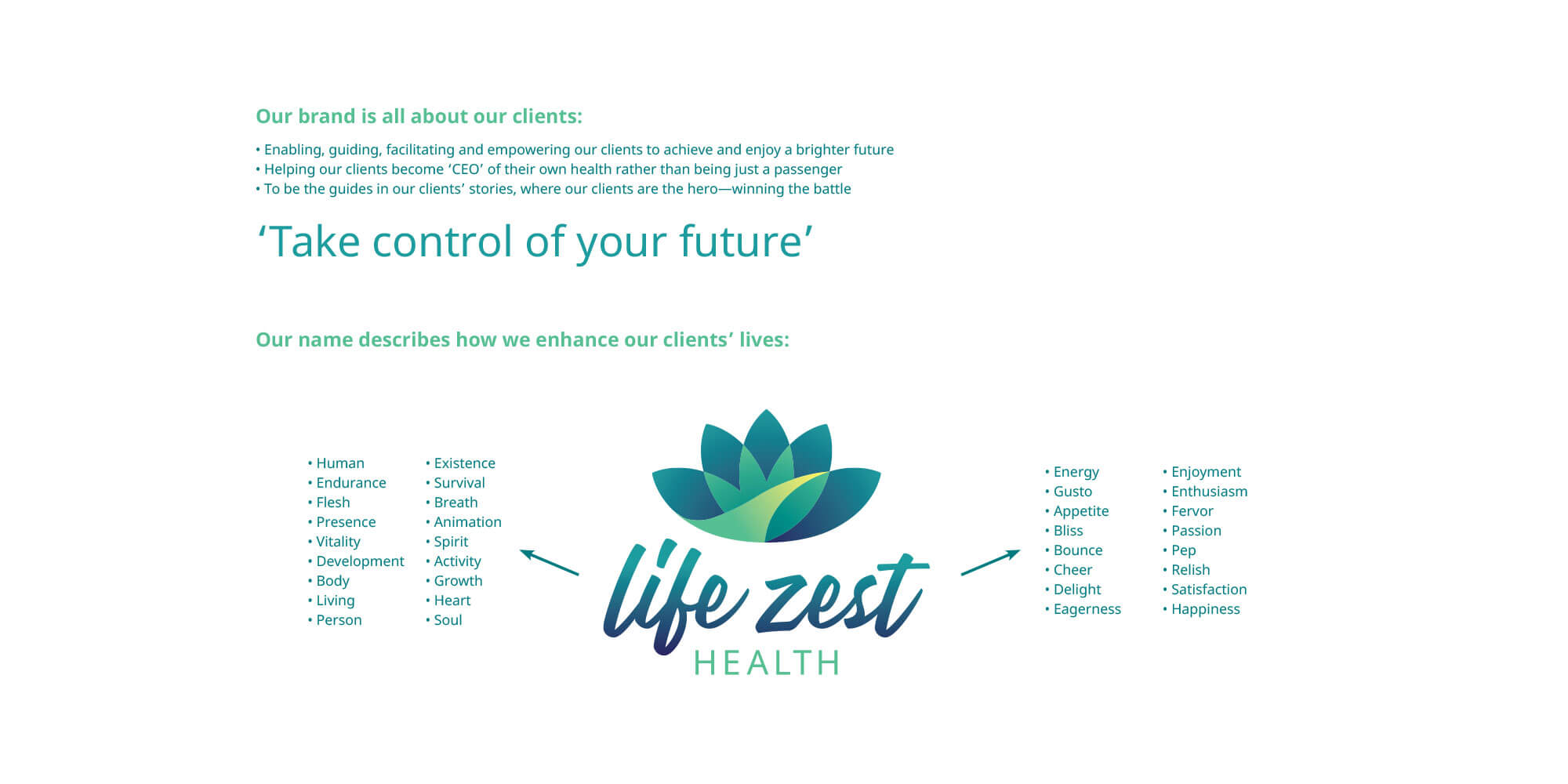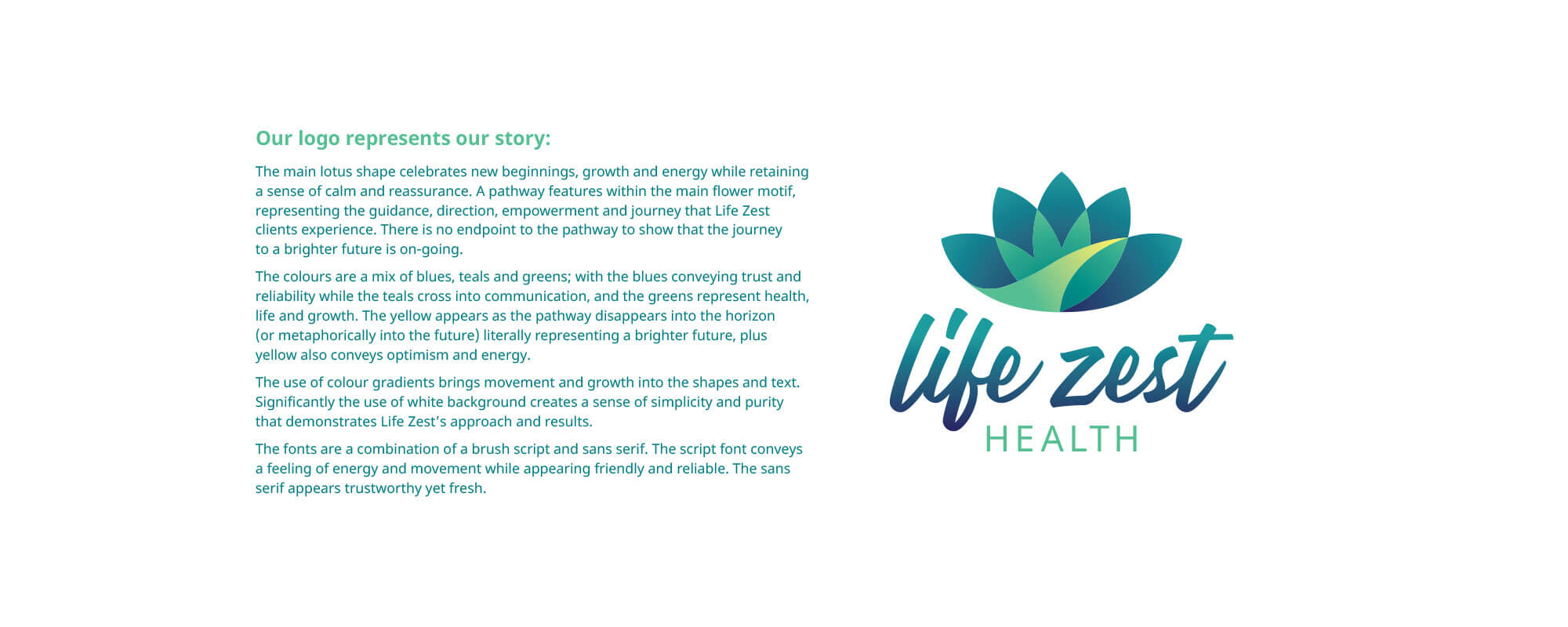 The logo was designed to have a range of formats including square, horizontal, icon, cropped icon, and avatar inside both square and round frame shapes. The range of options allows the brand to be flexible and consistent across a range of applications and platforms—including social media channels.


A colour palette was created with five key colours and three gradient blends. A complementary font family was selected to work with logo and continue the theme of friendly but professional and trustworthy. The Noto Sans font is also available via Google Fonts, making it easier for the client to build their own website in-house using a WordPress theme.
Once the core brand identity elements were created, a range of touchpoint examples were designed to show how the brand would work across a range of applications. These touchpoints included business cards, a pull-up banner, external and internal signage, frosted window designs, and social media cover images.
Alec then built the Life Zest Health website in-house based on the new brand design, which you can visit here: lifezest.health
In early 2022 Life Zest Health's logomark was chosen among 40,000 logos to be included in the LogoLounge Thirteen digital e-book and hardcover book.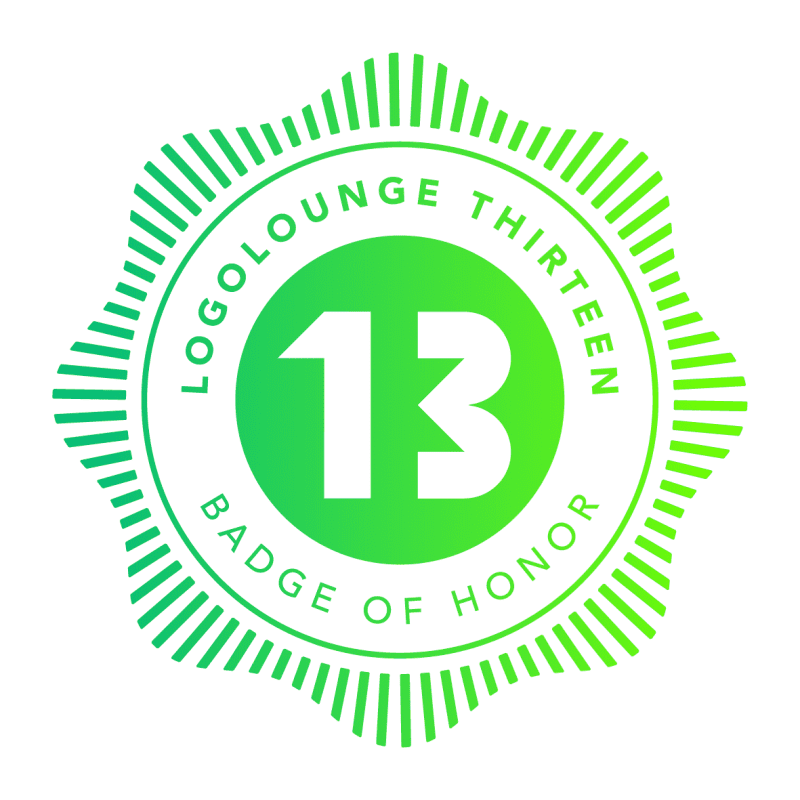 In mid-2022 Life Zest continued its growth journey with additional team members and by moving into a new larger clinic. Having the brand design guide and logo suite on file, Alec and Cherry easily organised and installed new signage that looks professional while remaining consistent with the rest of their brand design.